Artist Belynda Henry, as a multiple Wynne and Archibald prize finalist, is one Australia's leading notable and celebrated landscape painters, however her work has also been acquired by private collections in the United States, Japan, Switzerland, Taiwan, New Zealand, Ireland, Hong Kong, Athens and London.
Her fascination with the Australian landscape is the main inspiration for her work. Living and working within the landscape itself at the end of a long lush valley in New South Wales where she is exposed to its constantly ever changing sights, sounds, light and textures – witnessing and absorbed by nature's compositions and colours. This proximity affords her the luxury of constantly being exposed to – and meditating on the medium and incorporating those impressions in her imaginative works.  Although she inhabits the land, at the same time – is inhabited by this unique and seductive landscape – and that is evidenced in her work which is a vibrant, modern and a unique visceral experience.
"I don't attempt to paint a clear representation of the these scenes but take the essential parts of it that move me. Then, back in my studio, I reassemble the memories much like a mosaic work into a simplified interpretation of the beauty that surrounds and profoundly affects me".
Belynda's process isn't limited to painting – photographing the landscape, recording sounds and making small sketches, painting with watercolours, gouache and pastel on paper works are also part of her daily practice in her studio that is nestled within the landscape itself. Belynda innately fuses the classic and traditional techniques with modern colours and textures creating her own distinct signature. She has been prolific in exhibiting continuously with over 30 solo shows and has been selected as a finalist and won many prestigious awards, and collaborated with preeminent brands from Jurlique, to Avis to Clayton Utz. Belynda has been regularly featured in numerous features and editorials including Vogue magazine, and in The Age –  included in a feature story, "Seven artists you should invest in now".
In 2019 she was featured in Thames & Hudson's tome, 'A Painted Landscape' – featuring the works of the leading landscape painters including, Elizabeth Cummings, John Olsen, Ann Thompson, Rick Amor among other leading notable landscape painters.
Belynda Henry is represented by the nation's leading gallerist Stuart Purves at Australian Galleries, which opened in 1956 by Anne and Tam Purves and from the beginning their gallery developed a reputation for representing the most prominent and influential Australian artists including ; Arthur Boyd, Jeffrey Smart, Lloyd Rees, Brett Whiteley, John Kelly, William Robinson, Garry Shead, Tim Storrier, John Wolseley, Inge King, George Baldessin, Lenton Parr as well as the Estate of John Coburn. Belynda's comprehensive work sits nicely in among these masters of the genre.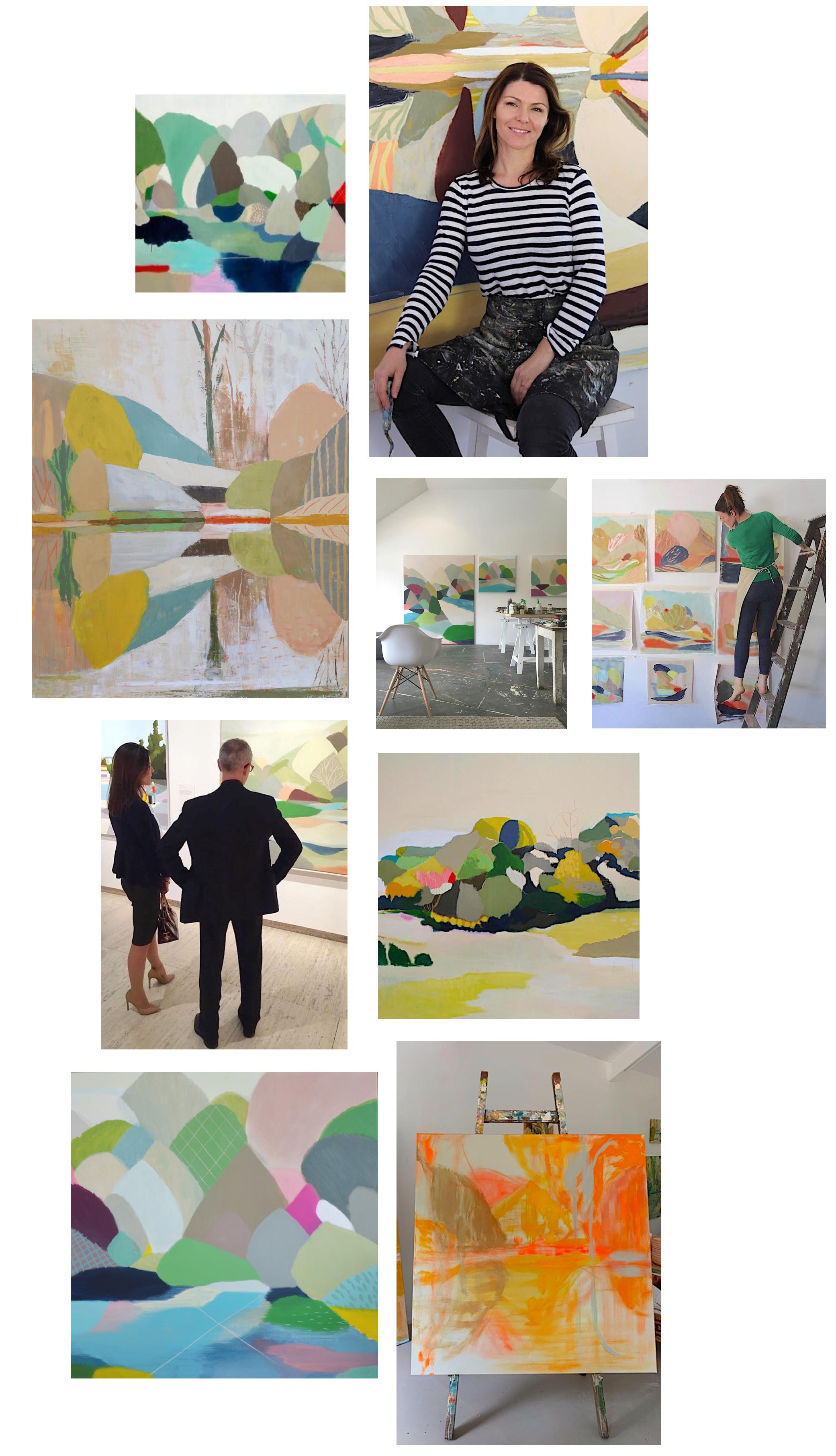 About me